The teachers in the Business Studies Department are:
Mr L McMullan(Head of Department)

Mr I Freaney

Miss J Higgins

Mrs M Donaghy

Mrs C McGirr
Business Studies at Sacred Heart College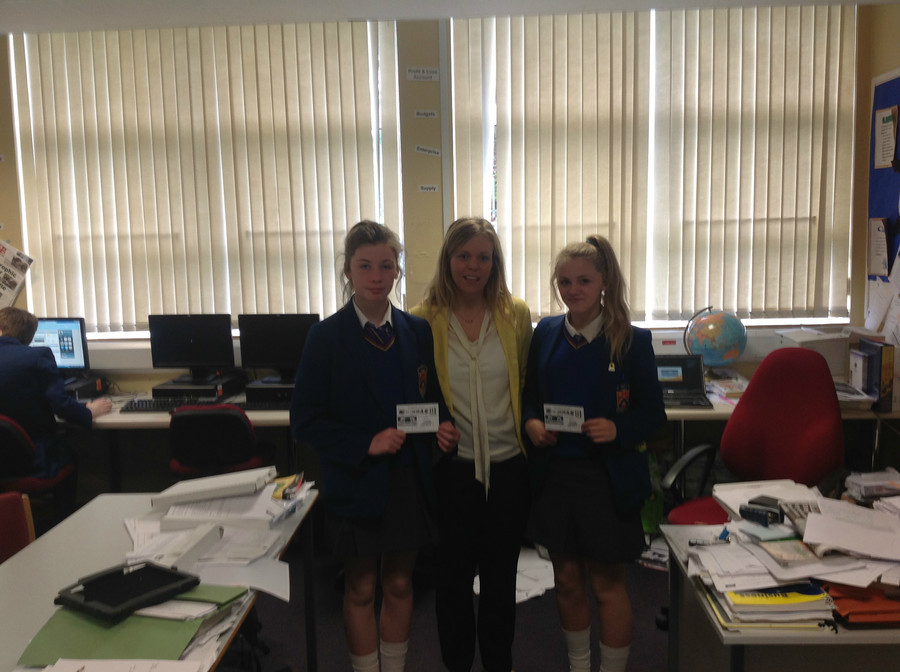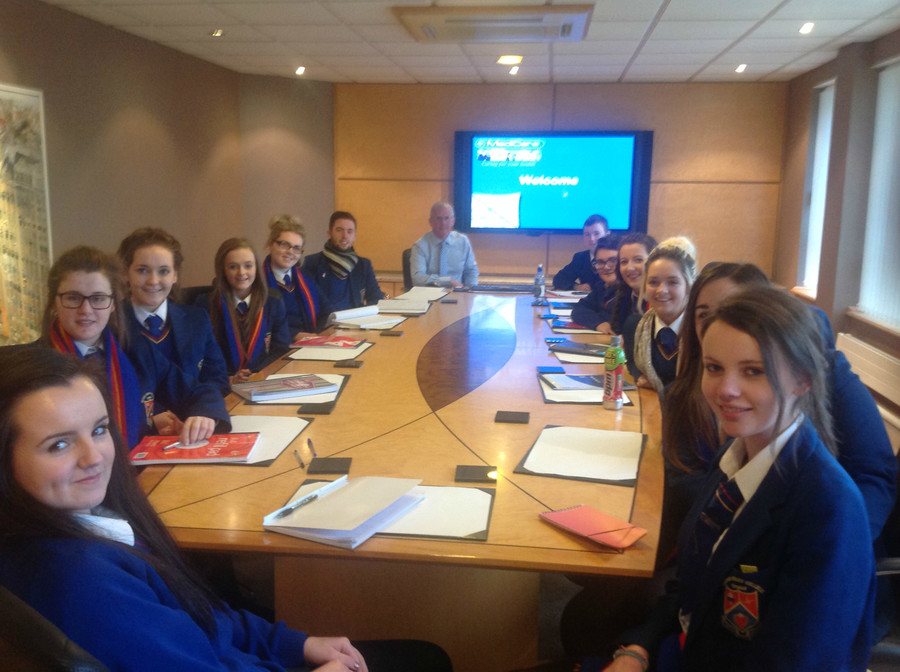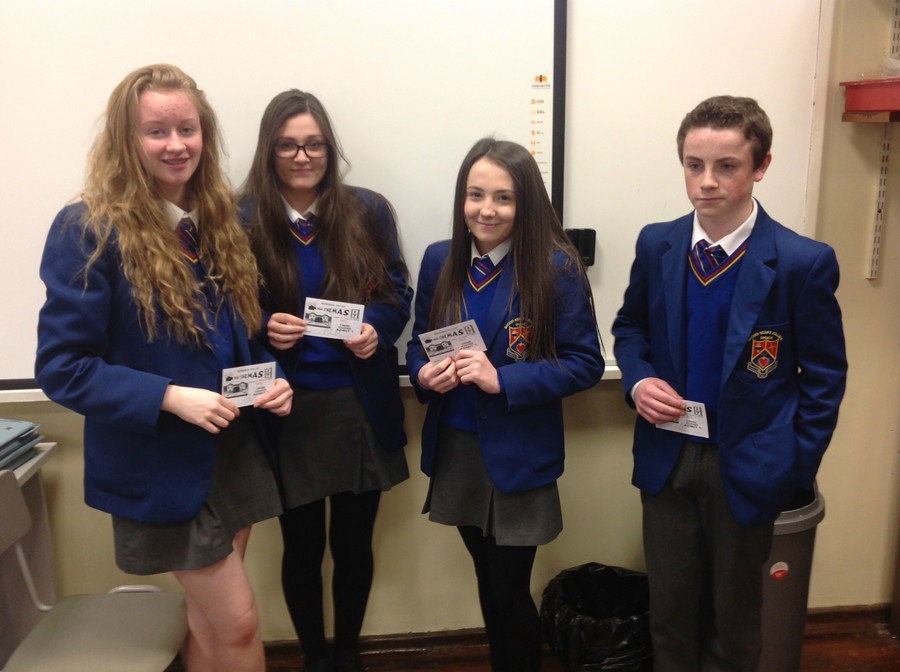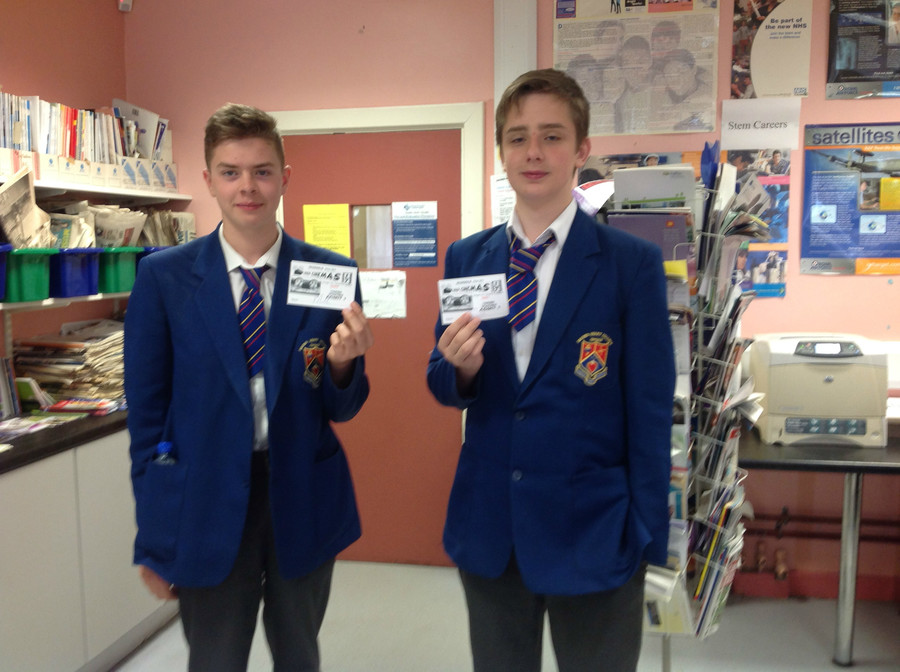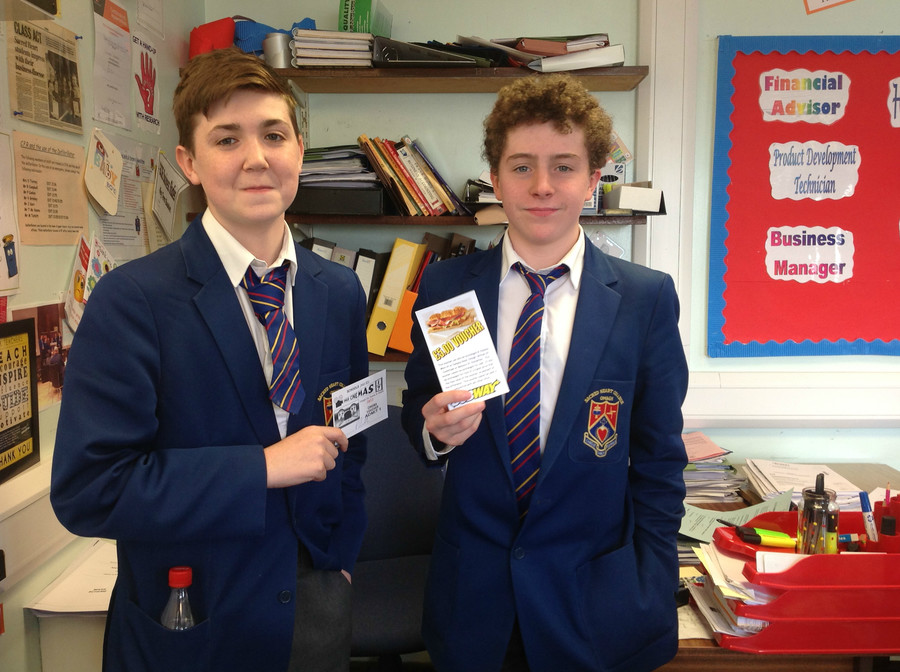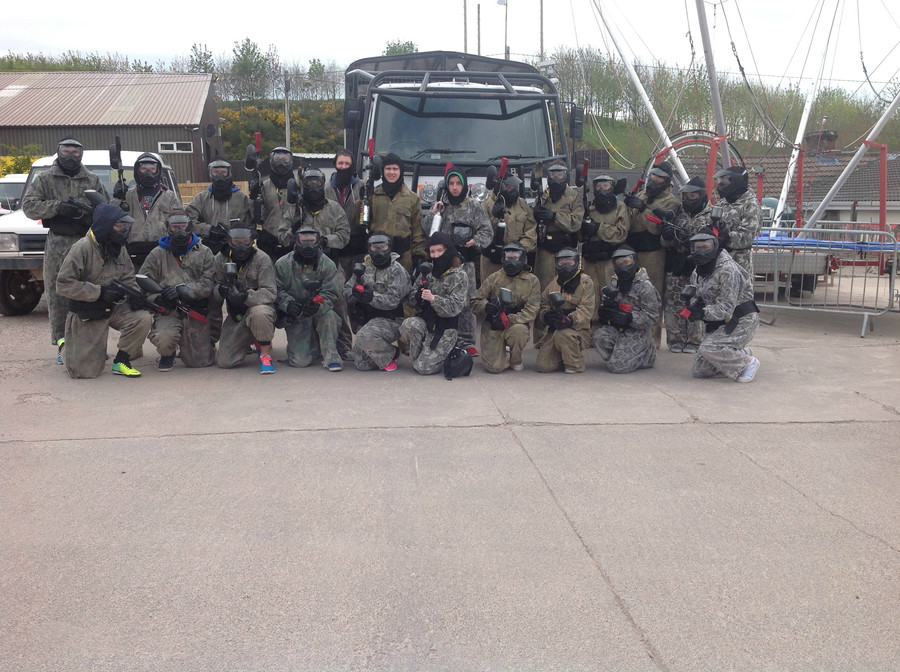 Where is the Department?
The Business Studies Department is located in the Upper School, in rooms Business Studies 1 and Business Studies 2.
Business Studies Room 1 is fitted with 20 PCs and printing facilities. Multi-media projectors and interactive whiteboards are standard in all Business Studies rooms.
Miss Higgins room is also fitted with 20 PCs and printing facilities.
Courses offered by the Business Studies Department
GSCE Applied Business

GCSE Business and Communication Systems

BTEC Travel and Tourism (Level 2) (KS4/KS5)

BTEC Travel and Tourism (Level 3) (KS5)

Business Studies (Occupational Studies) (KS4)

A-Level Applied Business

Introduction to Business (KS3/Year 10)
Young Enterprise Company Programme 2014/2015
A group of Year 13 pupils in Sacred Heart College started the Young Enterprise Company Programme in September 2014. The Young Enterprise programme is carried out as part of their Enrichment Programme. The idea behind Young Enterprise is to set up and run their own business, which will develop the pupils skills and qualities e.g. team working, problem solving, communications, organisation and planning. All of these skills are essential in today's society and by undertaking this programme the pupils are developing their life skills. This year the pupils decided to set up a Social Enterprise, where the aim of the business is to provide a service and help the local community. The pupils used recycled jars and tins and changed them into creative, unique products. The glass jars were hand designed to create a product which would hold makeup brushes, money, hair clips, paint brushes, whereas the tins were used to design a plant growing kit for young children. The pupils sold their products at a local trade fair in December 2014 at Main Street Omagh. Both products were very successful and the pupils at Sacred Heart achieved 2nd place. At the end of year 'Celebrating Success' event in the Titanic Quarter Belfast Sacred Heart pupils recieved the 'Best Social Enterprise' business in the Sperring and Lakeland Region. A big well done to all pupils involved.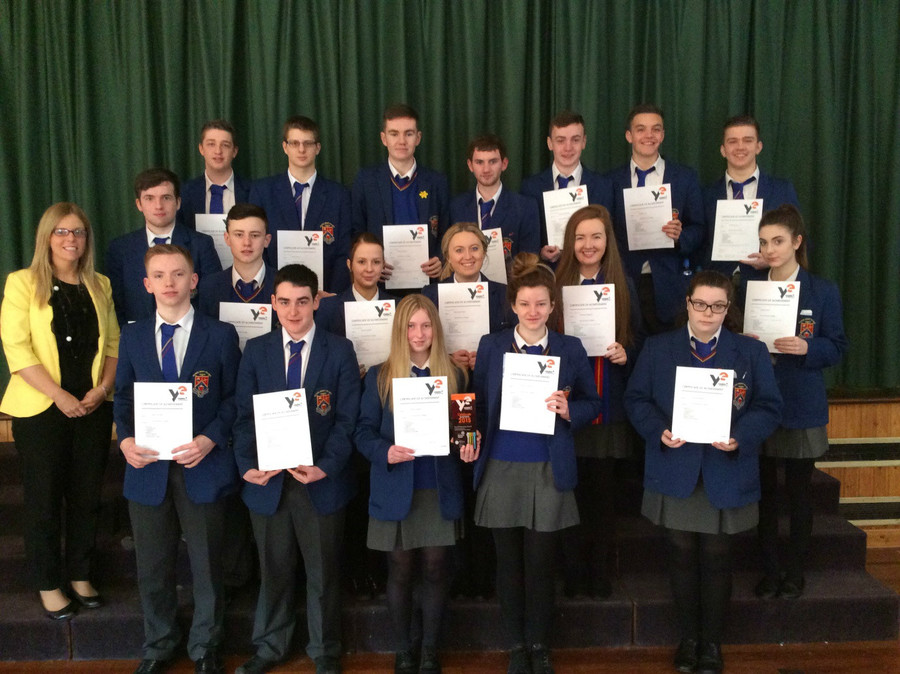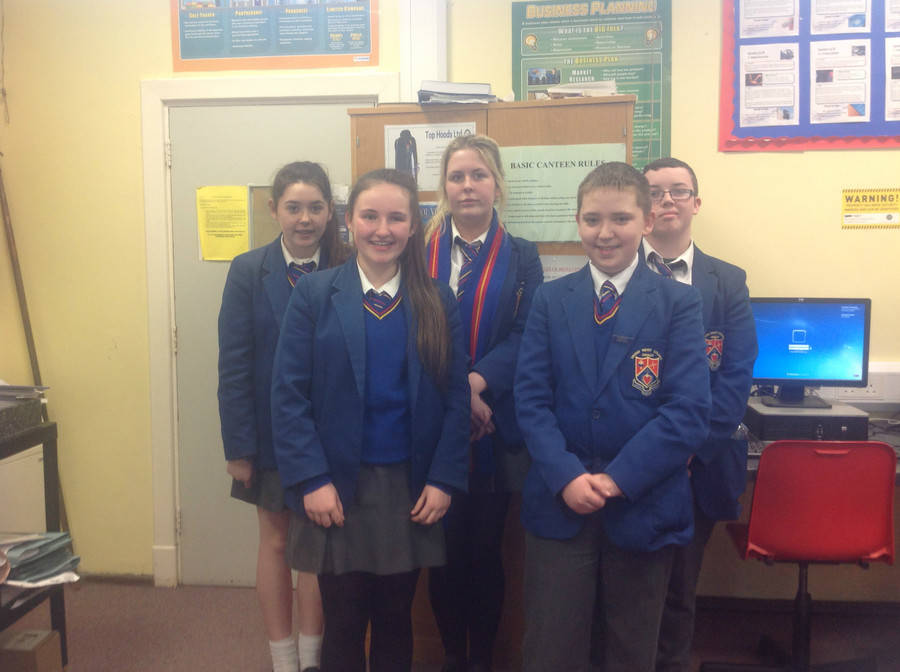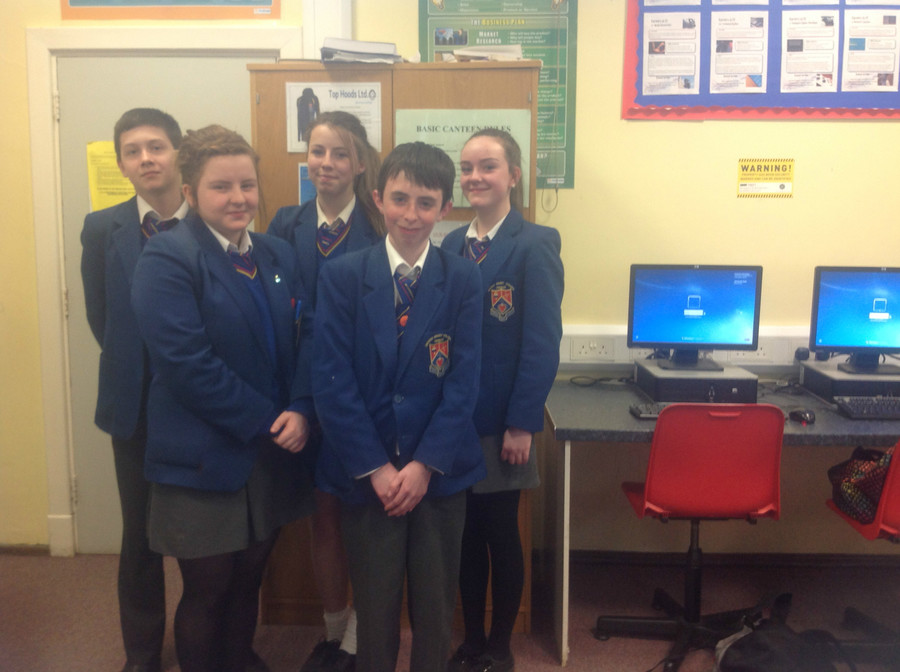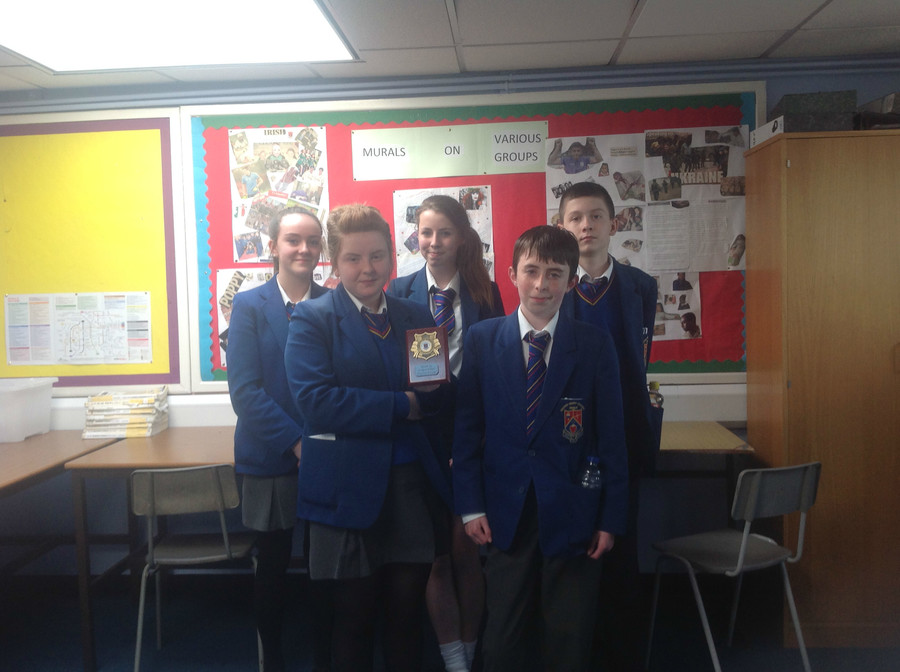 Click on the Links below for: