STEM Project
Mark Deehan (Head of Technology & Design) Sacred Heart College has been awarded one of a very limited number of 2015 British Science Association CREST teacher recognition awards for his outstanding contribution to enriching students experiences of Science, Technology, Engineering and Maths (STEM) through the CREST award scheme.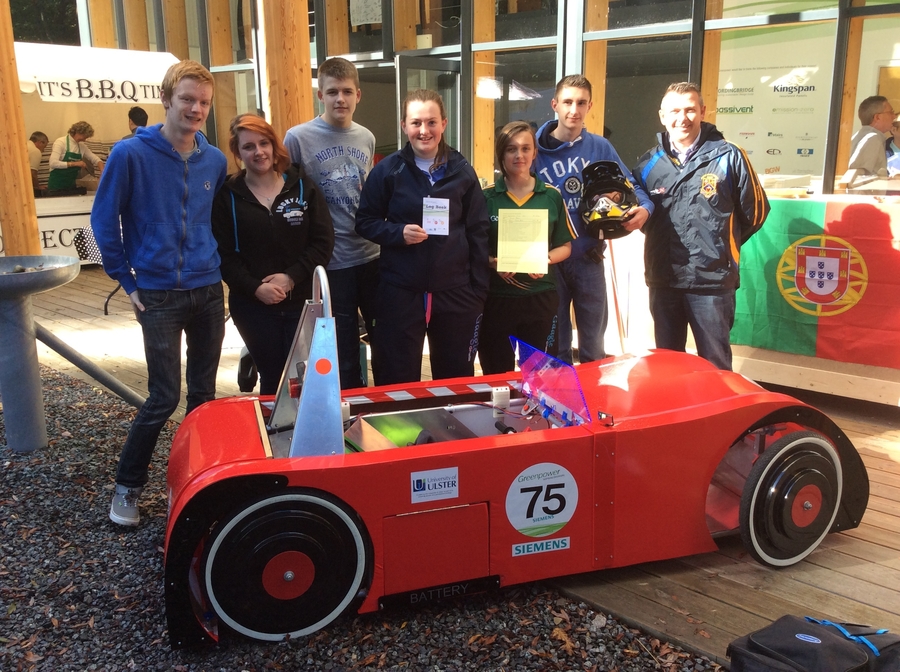 Mark provided advice and guidance to pupils through the STEM clubs he has held at dinner time and after school. This year he also ran a STEM club for parents and pupils.
Pupils achieved many awards throughout the year including:
Individual pupils achieving Gold, Silver and Bronze CREST awards for innovation.

Senior STEM team won the Greenpower F24 Regional Heat at Nutt's corner racing a self-built car that qualified for the best engineered car in N.Ireland.

This was the first self built Formula 24 car to be built in Ireland.

Pupils also won the Sentinus Young Innovators award for innovation in transport sponsored by DARD and the Sentinus Young Innovators N.Ireland at the Young Scientist and Engineer Fair at the NEC in Birmingham.
On receiving the award, Mak said he was honoured and proud to accept the award on behalf of the pupils involved and his colleagues at Sacred Heart College.
Dominic Clarke, Principal was delighted that the hard work and commitment of Mark had been recognised. He said "Mark has developed great leadership skills in the college for the Promotion of STEM, which focused on developing the skills of our students and their parents.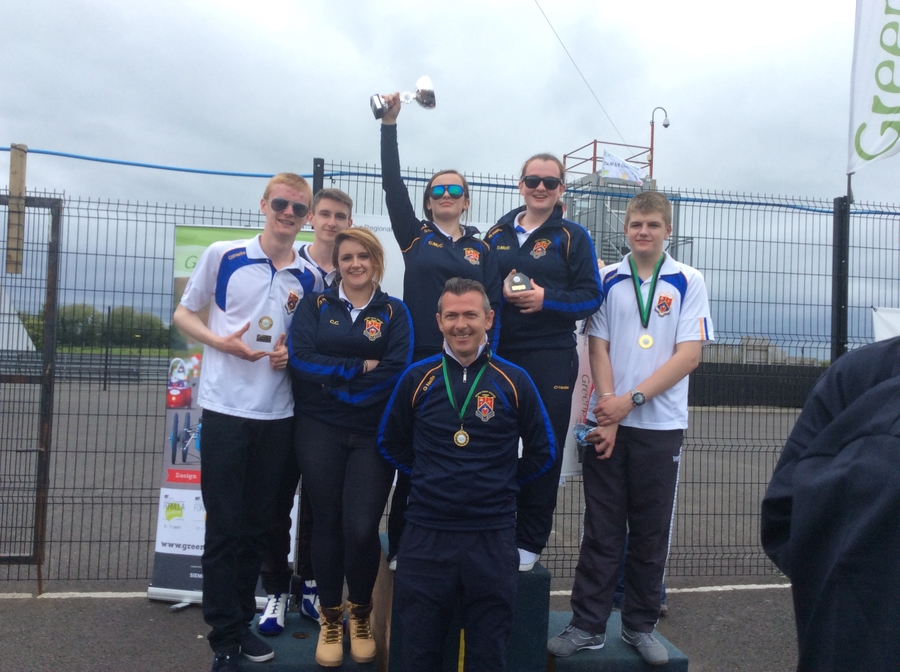 As we qualified for The Young Science and Engineer Fair in Birmingham, we have been asking local businesses for sponsorships.
We would like to thank:
JMG Systems

McKenna Precision Engineering Limited

First Trust Bank Omagh

M & L Autoparts LTD

P McDermott & Sons Omagh LTD

Patrick Fathy Co Solicitors Omagh

Dal radian Gold LTD

Modern Tyres

9th Avenue

Mullaghmore Bakery LTD